BuildBlock ICF Products & Accessories.
BuildBlock Building Systems provides a complete range of ICF products and accessories to ensure your ICF job is worry free. No matter the size, style, or complexity BuildBlocks ICFs deliver superior results.
BuildBlock ICF Blocks
BuildBlock ICFs are two foam panels connected by plastic webs or ties that join the panels, provide placement options for securing rebar, and form insulated studs every 6″.
Filled with concrete and left in place they provide extremely high density insulation and air-tight sound-proof walls that are resist high-wind speed and other natural disasters while reducing energy-use more than 60%. BuildBlock is designed to create the strongest structure and create less waste and install faster than other blocks on the market. BuildBlock ICFs are measured based on the concrete core width.
BuildBlock ICFs are available in 4-inch, 6-inch, and 8-inch forms with dedicated corners and specialty blocks. For larger core thicknesses, check out the BuildLock KD forms which are available from 4-inch through 12-inch cores or more.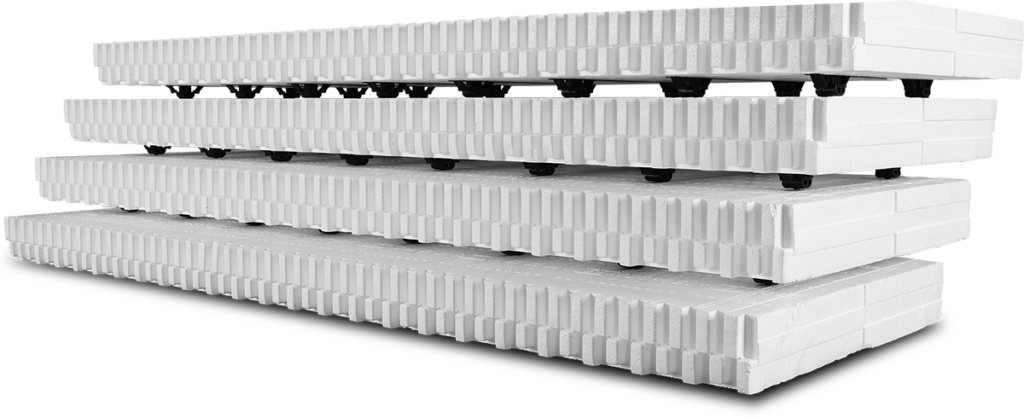 BuildLock Knockdown ICF Blocks
The BuildLock System is a high-performance knock-down insulating concrete form (ICF) wall system comprised of two separate 2 ½ inch Expanded Polystyrene (EPS) panels which are connected by strong, high-density plastic webs on 6-inch centers. Knockdown or KD panels ship flat and are assembled on the job site to save space when shipping over seas.
BuildLock Knockdown ICFs fully integrate with all BuildBlock forms and are available from 4-inches to 12+ inches with our optional Bridge Clip Connector.Each web bridge features a 3-axis positive locking attachment that snaps the web securely in the proper position to eliminate racking and provide superior structural stability throughout the construction process. The BuildLock Knockdown block exceeds even the superior strength of BuildBlock ICF blocks.
BuildLock 4″ KD Bridge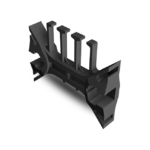 BuildLock 6″ KD Bridge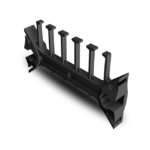 BuildLock 8″ KD Bridge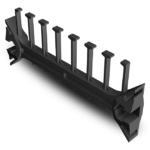 BuildLock 10″ KD Bridge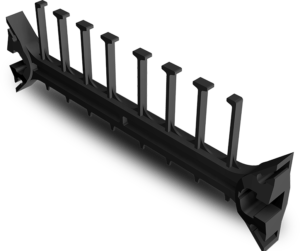 BuildLock 12″ KD Bridge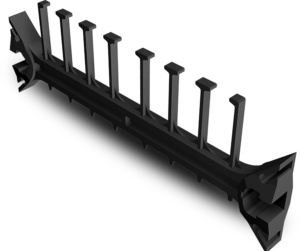 BuildLock KD Bridge Connector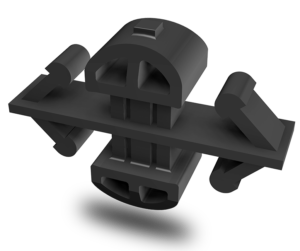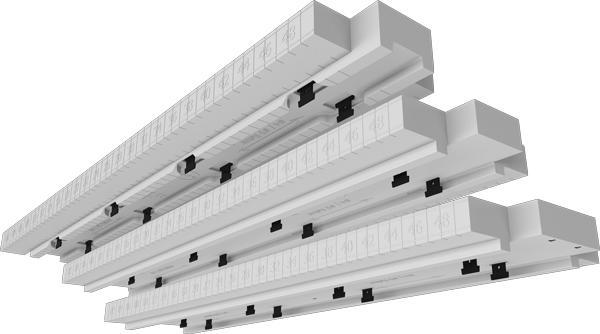 BuildBuck ICF Door & Windows Bucking
BuildBuck ICF Door & Window Bucking is an integrated ICF bucking solution for residential & commercial projects. Providing continuous insulation along the full length of the buck, BuildBuck is two-inches thick providing an insulated barrier for all openings.
BuildBuck ICF Door & Window Bucking brings the insulation properties of EPS foam together with embedded plastic webs to create a strong seamless transition from ICF walls to door and window openings. The buck features three primary attachment areas across the face of the buck every 6-inches in the center and on each side as well as a full-length attachment on each side. Foam guides properly align BuildBuck and the ICF blocks.
A molded-in sealing member works with flashing to seal against moisture intrusion. The full length molded tape measure and cut lines make cutting the buck to size simple and straightforward.Foam guides properly align BuildBuck and the ICF blocks.
BuildBuck is available for 4″, 6″, and 8″ ICF core widths.
BuildBuck Panel showing rebar guides and embedment flanges.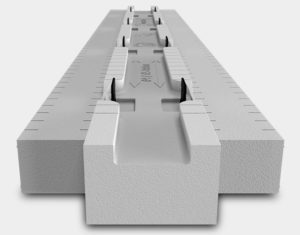 BuildBuck Opening bucked, braced and poured.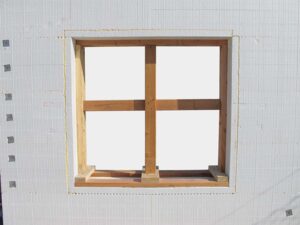 BuildBuck Panel Showing Integrated Attachment Webs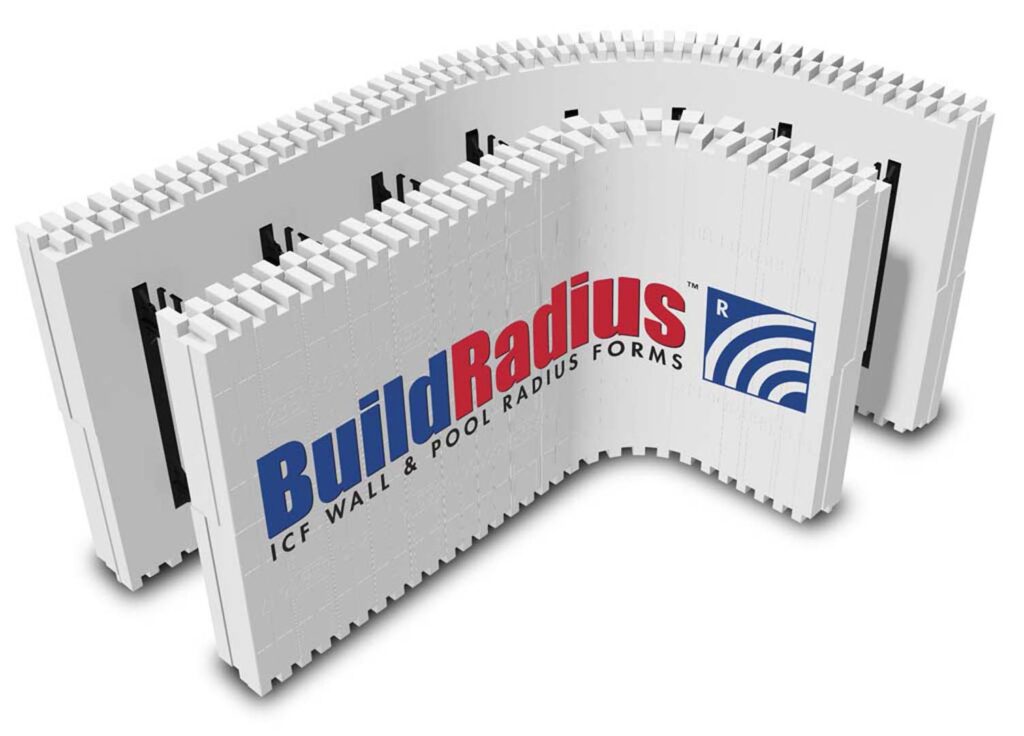 BuildRadius ICF Radius Forms
BuildRadius is a family of radius forms for use in ICF walls and pool construction. The BuildRadius forms create 2', 4', 8', 12', 16', and 20' arc radius.
Each of these blocks interlock into any BuildBlock 6" product line and uses the standard BuildBlock webs. Available in 6" widths initially, these forms are designed to ease construction of energy-efficient ICF pools, southwest style homes, bay windows, circular staircases, and provide options when designing unique areas in ICF homes.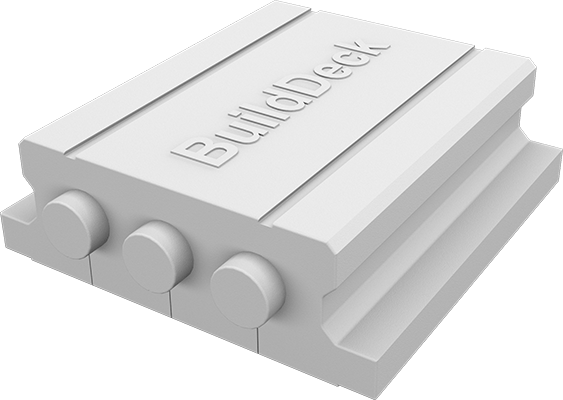 BuildDeck ICF Floor & Roofing
The BuildDeck System is a lightweight, stay-in-place Insulating Concrete Form (ICF) made of Expanded Polystyrene (EPS) and used to construct solid monolithic (R-34+) insulated concrete floors, roofs, and safe rooms.
BuildDeck combines the strength of concrete with the energy efficiency of EPS foam insulation to deliver a quiet, safe, and comfortable home. Added to the life safety benefits of an ICF home, this system is the most cost effective way to create your dream home. BuildDeck is perfect for site-cast or precast concrete floors, roofs, decks, and walls for commercial, industrial and residential uses. BuildDeck provides structural integrity through reinforced concrete while providing comfort and sound mitigation through superior EPS insulation.
BuildDeck completes the monolithic structure of your concrete home by tying together the foundation, walls, and roof.
The strength of ICF walls helps protect you, your family, and belongings from severe weather and natural disasters.
ICFs don't allow air to pass through walls improving air quality and increasing health and well being for occupants.
ICFs minimize energy used to heat and cool your home. This significantly lowers monthly utility bills by as much as 60%.
ICFs significantly reduce low frequency noise such as traffic or other urban sounds making your home quieter and more comfortable.
ICFs also extend the life span of your home's mechanical systems through reducing wear and tear on heating and cooling systems.
BuildDeck 8″ Form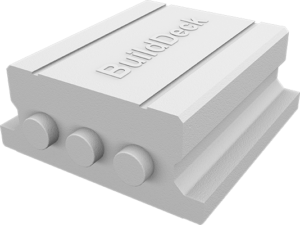 BuildDeck 10″ Form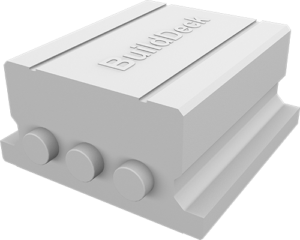 BuildDeck 12″ Form
BuildCrete Plaster, Stucco, and Pool Plaster
BuildCrete is a proprietary finishing system for ICFs. BuildCrete combined with an embedded fiberglass mesh grows into the EPS of the ICF creating an nearly unbreakable physical bond. This one-coast system was designed for exterior stucco applications, interior plaster finishes, and long-lasting watertight ICF pools. BuildCreate offers superior impact resistance, waterproofing and safety from fire and other hazards. BuildCrete has been used on ICF construction for its durability, strength, and ease of application. It allows contractors to be green without complexity, compromising performance, or high cost.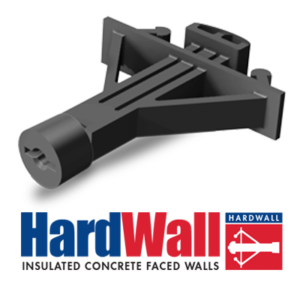 BuildBlock Hardwall
BuildBlock HardWall uses BuildLock Knockdown ICFs to create an insulated ICF wall on one side and a bare concrete wall on the other. This system offers the same or greater insulation value when used with ThermalSert Insulation Inserts inside the wall cavity against the outside wall panel.
This system allows you to create an architectural concrete wall while maintaining the insulation benefits of ICF. This system is used primarily in commercial applications where no flammable material may be present such as emergency stairwells and elevator shafts as well as warehouses and industrial buildings where utility and impact resistance is required.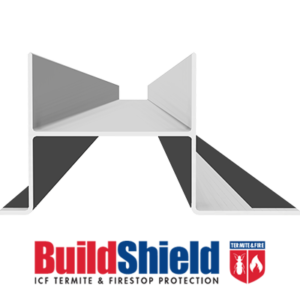 BuildShield Termite & Firestop
BuildShield protects your ICF home against termites and can act as a fire barrier between floors. BuildShield combines an extruded PVC plastic track with an adhesive stainless steel material. Applied together between an above grade course when constructing an ICF wall. The track encloses the block interlock on one side and extends into the concrete core. The other edge of the track extends outward to the edge of the wall finish. The track is scored to allow easy trimming depending on finish options.
BuildShield Termite is the only AWPA E1-15 tested and code approved solution for ICFs in termite-prone areas.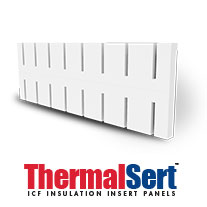 ThermalSert Insulating Inserts
BuildBlock ThermalSert are insulation inserts for BuildBlock and BuildLock Knockdown ICF forms. ThermalSert inserts are placed inside the BuildBlock or BuildLock Knockdown forms between each course, against the inner edge of the block's outside wall side. Each 1-inch of foam insert adds 4.4 R-Value.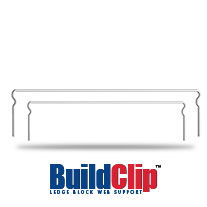 BuildClip
Installing BuildDeck or another ICF decking often requires cutting the inside of the ICF block in half to allow a monolithic concrete cap to join seamlessly with the ICF wall. The BuildBlock ICF is designed with attachment locations for BuildClip to attach diagonally and restore missing web strength from the half-height block cut. BuildClip Ledge Block Web Support restores additional strength to BuildBlock ICFs when they are cut in half on one side to join a roof or decking system.
GlobalBlock All Foam ICF
GlobalBlock – a web optional all-foam ICF GlobalBlock is the first fully-reversible all foam ICF block of its kind. An evolution of the screen-grid ICF, it integrates seamlessly with any BuildBlock form allowing you to save time, effort, and money.
GlobalBlock is a lower-cost ICF, designed without requiring an integrated plastic web. It reduces cost without losing the benefits of ICFs or affecting key structural points.
How can we help?